Commercial and Industrial Chainlink Fences
Galvanized Chainlink
Galvanized chainlink is the most durable and economical Fence Solution for our industrial and commercial customers. It is very easy to install and puts up with our Saskatchewan weather. We use galvanized steel corner fence posts for added durability and strength. You can choose to install it with barbed wire for added security and/or add gate operators as needed.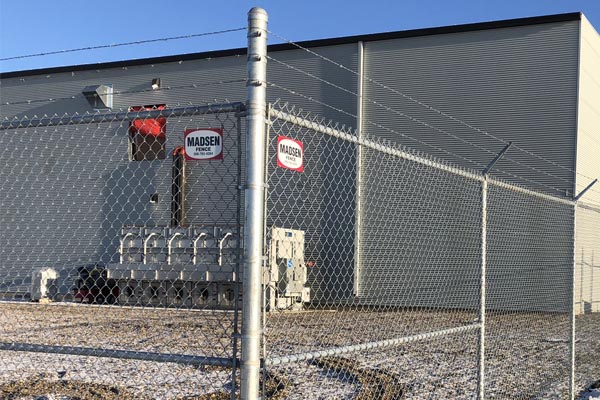 Modular Fence Enclosure
 A modular fence enclosure is a permanent or temporary security enclosure. It is ideal for remote, limited access or difficult to excavate sites. Panels are simply bolted together, no post holes or concrete required and completely re-usable. Modular enclosures can also be enlarged by adding panels.
Restricted Access Fencing


 We can provide restricted access fencing with our automated access control and a variety of types of gates. Contact us for questions and suggestions on what would best suit your needs.
Interior Partition
Ideal for partitioning off interior spaces, providing secure enclosures and equal panels. Chainlink provides complete visibility of your property while protecting it. You can use it in:
Warehouse – to classify specific  products or secure an area.
Storage Facilities – create enclosed area. Should there be a need for privacy, you can install our privacy strips and color code your storage.
Gymnasium and Recreational Centres – can be used as locker facility for employees and guests alike.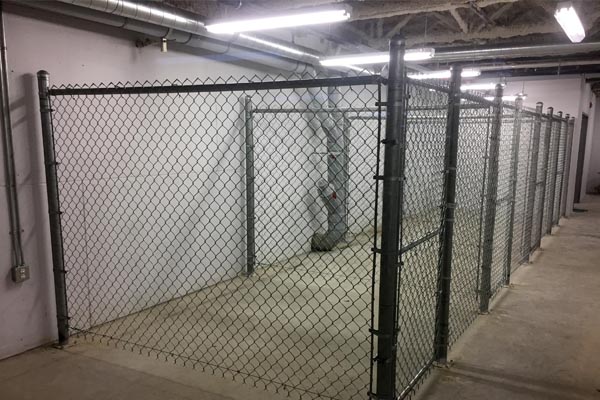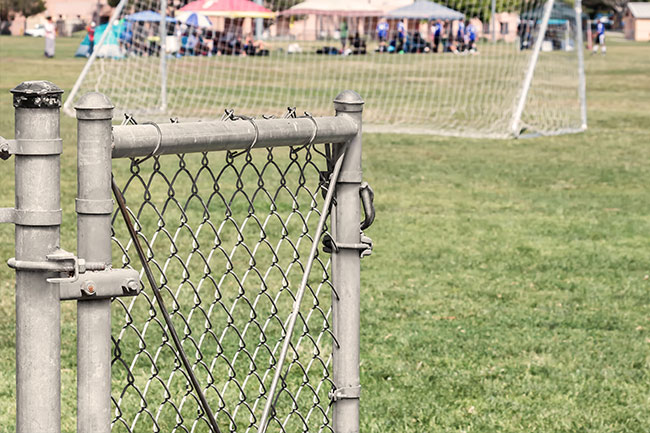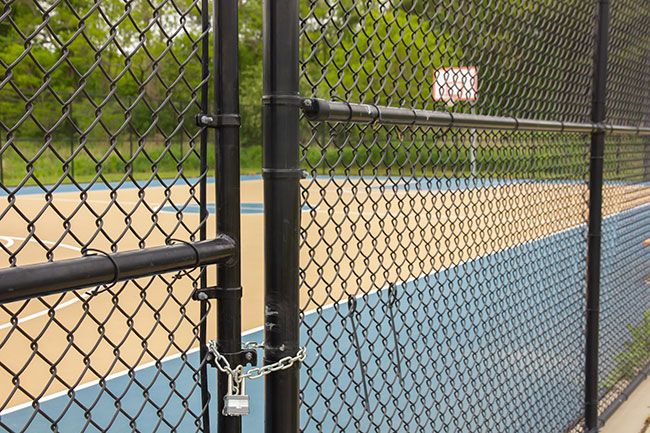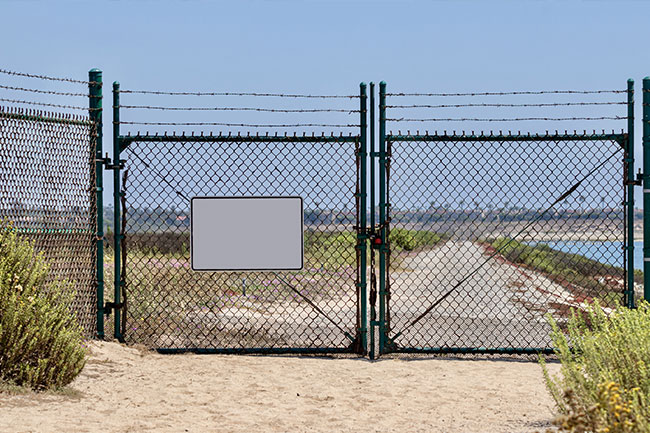 Gates
(both our single and double gates can be
automated
)
Automated Yard Gate
Restricted High Voltage Gate
Business Access Gate
Swing Gates
We can build your swing gate per your specification and gate opening requirement. It can be single swing which is mainly used for walk through or man gates or double swing which is usually the choice, for site access, vehicles, equipment etc. Sliding Gates Our Sliding Chain Link Gates encompass a few different styles that will cover driveway openings up to many feet wide. The first is the chain link rolling gate which has a wheel on the ground and rides on a pipe track. Cantilever Sliding Gate Cantilever Gate is the ultimate Gate Solution for Commercial and Industrial Requirements. Our Cantilever Gate uses Nylon Rollers with absolutely no maintenance requirement except for periodically adding grease to the grease nipples.