Chain link Accessories in Saskatchewan
Privacy Slats
Personalize the look of your fence with the addition of privacy slats. The number of pattern options is only limited by your imagination. Vinyl inserts are an extruded high density polyethylene containing UV inhibitors and colour pigments specifically designed to repel the harmful effects of the sun and extend the life of the product. These inserts come with a 25-year warranty.
Learn more about our selection of privacy slats styles: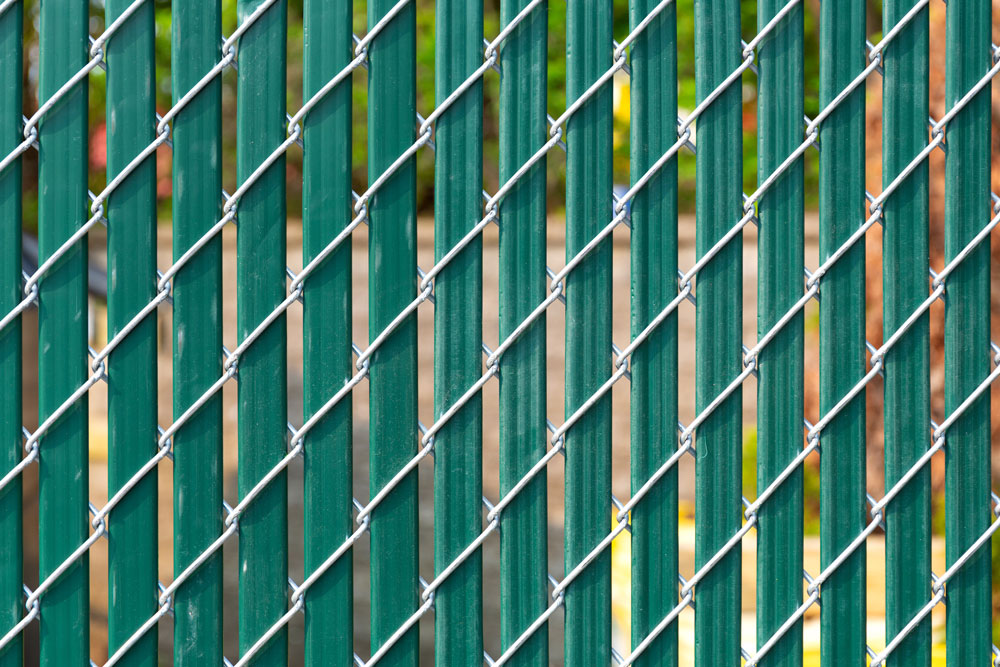 They are available in: 4′, 5′, 6′, 7′, 8′, 10′, and 12′ feet in height.
Colour options are: black, white, brown, tan, green, grey, redwood, royal and light blue.
Regular Bottom Lock
Approximately 70% – 75% Coverage
Full Privacy Slats
Approximately 95% – 100% Coverage